ASMARA-Group
---
Free Internet access

for ASMARA guests!
---
Show in Google Maps
---
---

ASMARA - Restaurant + Art-Collection
ASMARA in Senggigi (since 1997)
The ASMARA-GROUP consits of Asmara-Restaurant and Asmara-Collection, and is arranged at the main street (Jl. Raya) in Senggigi on Lombok island - close to famous Bali.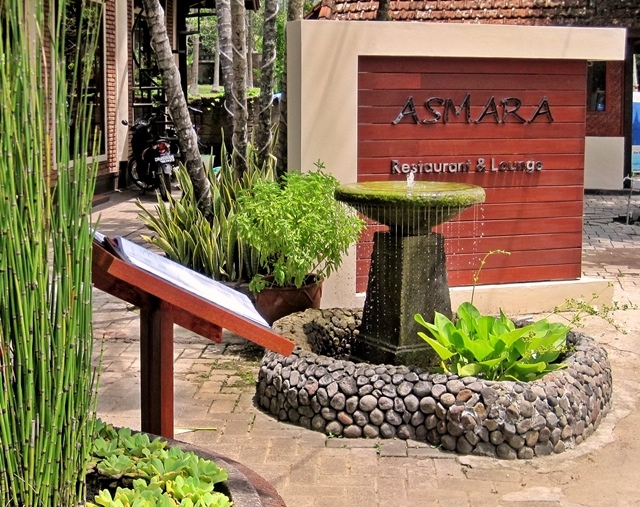 Entrance to restaurant and Art Collection from the mainstreet (Jl. Raya)
Senggigi is located about 15km North of Lombok's capital Mataram and close to the beautiful coast with fine sandy beaches (Senggigi Beach), but nearby there are also several steep cliffs with breathtaking views.
"asmara" is an ancient Sanskrit-word. The original meaning is "passionate love", therefore it is used in many love-songs. We would of course be delighted if you could develop a 'passionate love' for Indonesia, Lombok Island, and especially for our offers from kitchen, art-collection, and services!
Those guests who prefer to follow a halal diet will be interested,
that the food is halal certified at ASMARA. See Halal-Certificate.
...some favorite dishes of ASMARA Restaurant...
...view more food pictures in our Gallery!
| | |
| --- | --- |
| Restaurant: meet or check mails in the front room | Art Collection: a small selection |